ONLINE BUSINESS CARD TOOL
Save time and money.
With the BRAND performance Company Media Shop, you can independently create your own business cards, flyers, brochures, fact sheets and much, much more and CI-compliant using predefined templates. In this way, our shop solution supports the work of your marketing or purchasing department – without the need for graphic design skills and the expense of typesetting and final artwork
By using our online business card tool, our customers have been able to save up to 40 % on the expenditure previously incurred through agency costs.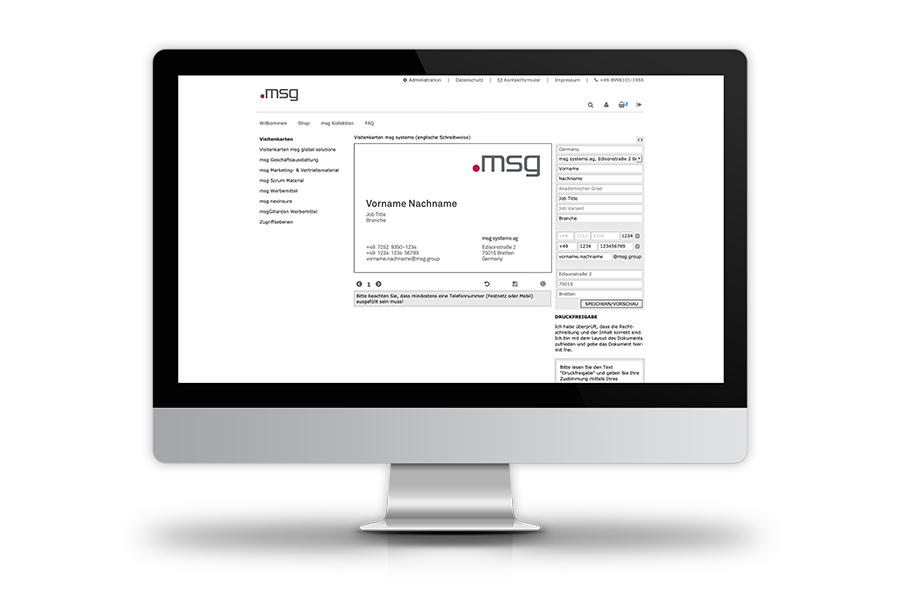 ONLINE APPROVAL & AUTOMATED PROCESSING
With our shop solution, you have a constant overview of all orders and you control the approval process. An automated production and shipping workflow guarantees transparency of all processes at all times.
ORDERING MADE QUICK & SIMPLE
You can order your business cards from anywhere at any time. With the interlinked production workflow, your order can be shipped the next day. Without time-consuming ready-to-print approvals and matching.
CI-COMPLIANT DOCUMENTS
With our web-to-print solutions, non-CI-compliant documents are a thing of the past. With our well-defined layout rules, only those elements earmarked for editing can be edited.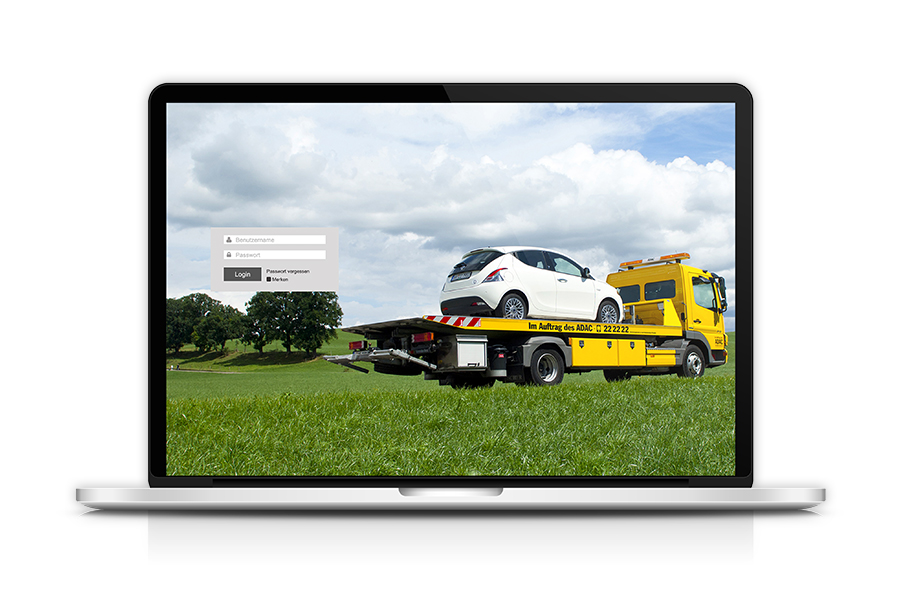 1. LOGIN
Users can log into the business card tool at any time using a browser. Our shop system is 100 % GDPR-compliant.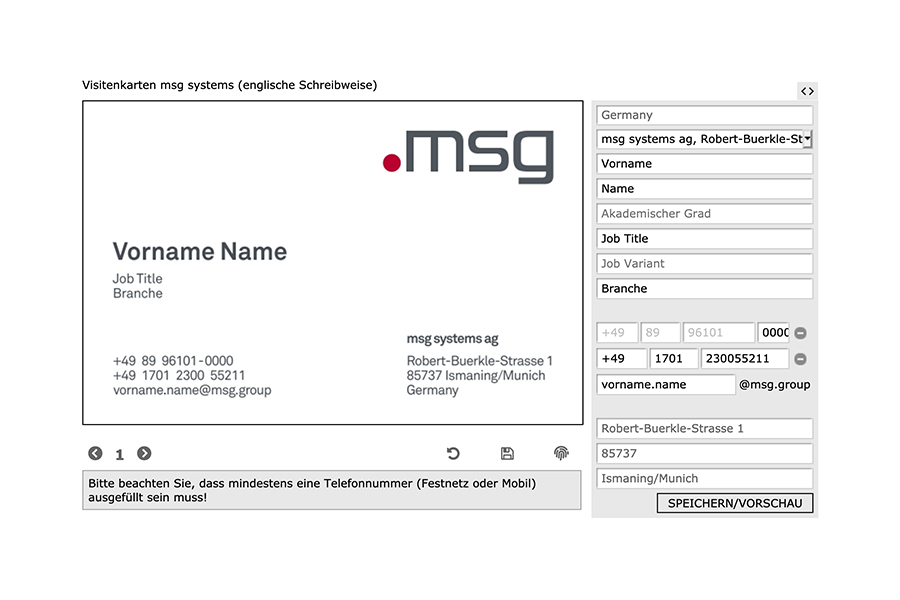 2. EDIT CONTENT
Personal data, addresses and contact details can be amended using the form editor. A live preview of the business card is always generated.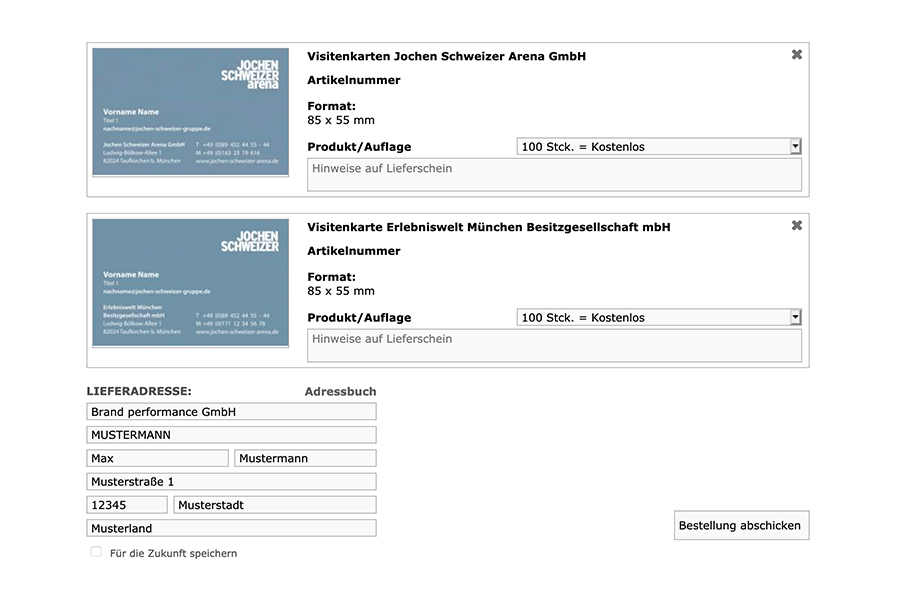 3. SUBMIT ORDER
Business cards can be placed in the shopping basket and ordered once the dispatch address has been entered. The stored approval or production workflow then takes effect in the background.
MODULAR EXPANSION OF OUR BUSINESS CARD TOOL IS POSSIBLE AT ANY TIME
In addition to business cards, you can also integrate flyers, brochures, catalogues, posters and much, much more into our shop system. Even stock items are not a problem with inventory management and can be integrated in the shop.
Professional print-buying functions with stored prices and defined printing orders
CI-compliant documents at all times
Transparent user data management
Generates printable files (PDF/X-3)
Creation of automated QR code
Cost centre and budget management
Connection to materials management systems
Email workflow with order confirmations/shipping confirmations
Access and approval hierarchies
Statistics and order evaluations
Multiple language facility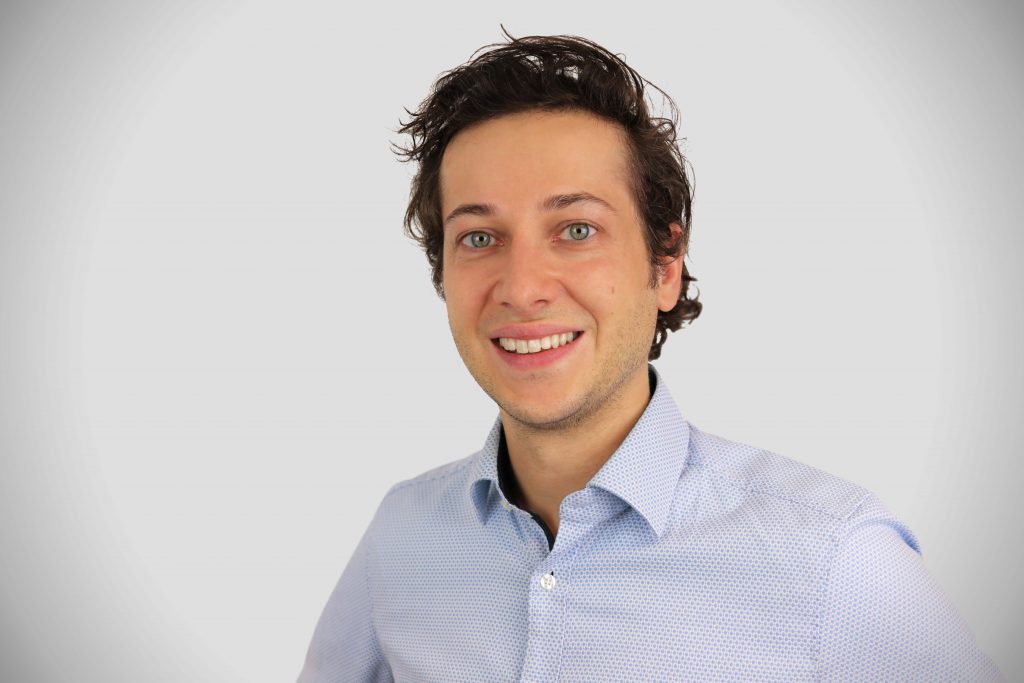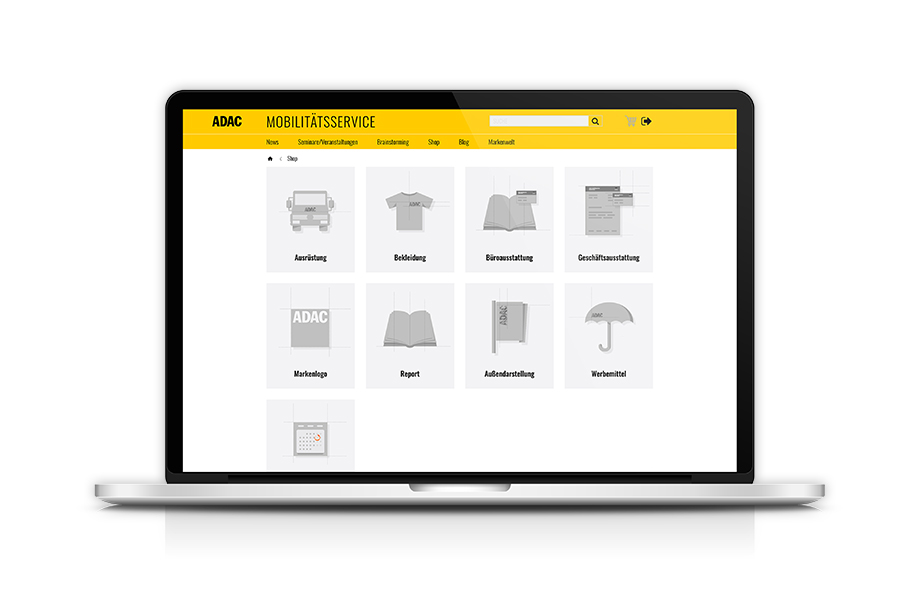 Marketing portals & Brand management systems
More than just web-to-print
Find out more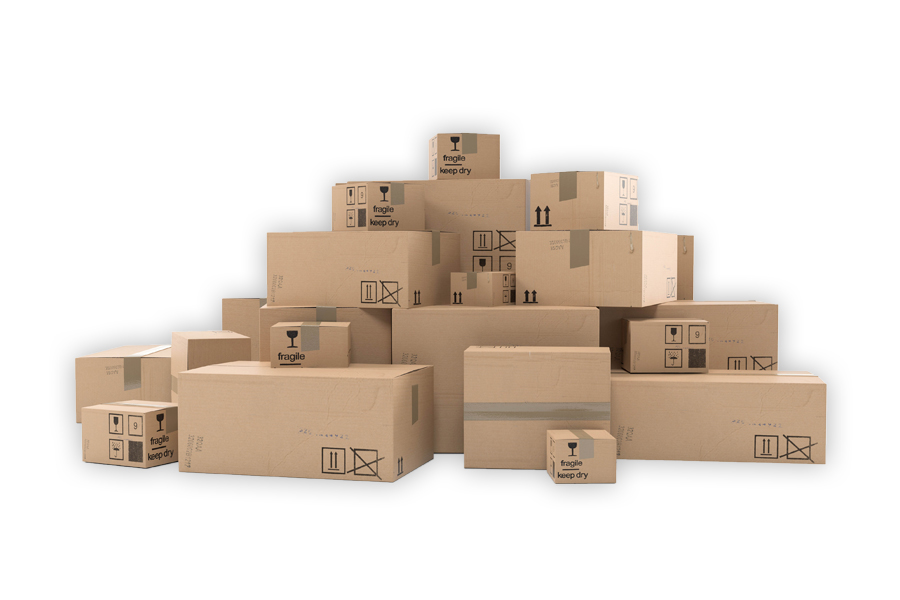 Storage & fulfillment
A home for your advertising materials
Find out more